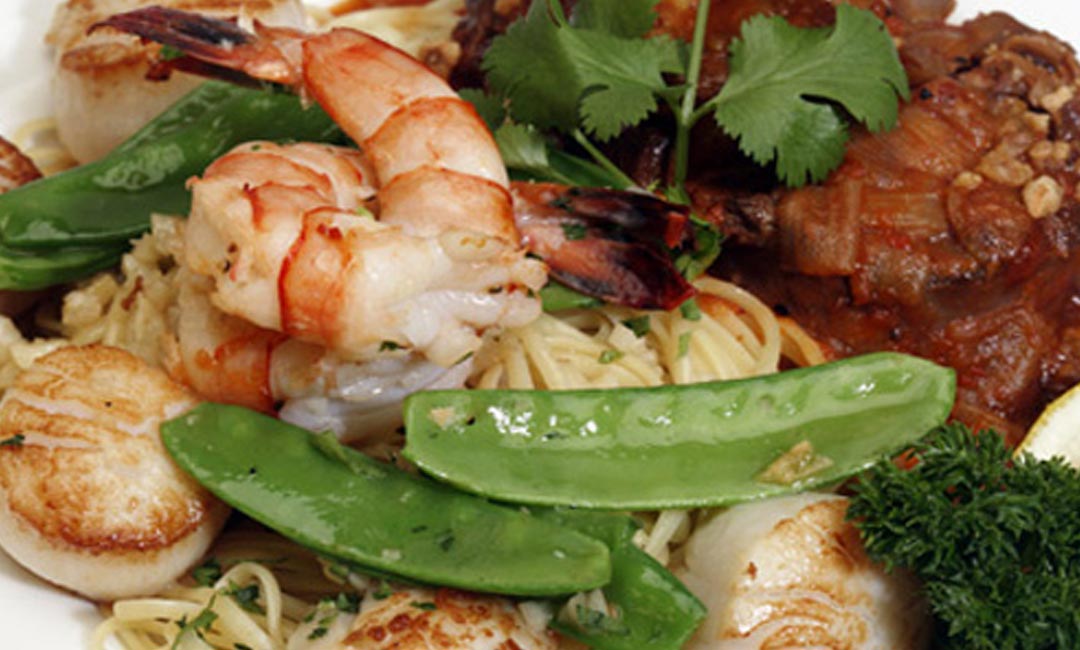 About Assaggio's Ristorante Italiano
Located in the heart of the Koko Marina Center, overlooking the beautiful picturesque marina, you'll discover one of four ever so popular Assaggio restaurants.
Known for its quality Award-Winning Italian food, both lunch and dinner menus offer a large variety of favorites for the entire family at affordable prices.
Our History
The commitment to succeed was one of Thomas Ky's top priorities when he immigrated to the United States at the age of 13. He turned his dreams into reality after years of hard work, sacrifice and goal to create a better life for his family.
In 1978 at age 13, Thomas arrived alone in the U.S. from Vietnam as part of the mass exodus from Saigon. He was placed in a foster home in New York City where he started working to send money home. He mowed lawns in the Summer and shoveled snow in Winter and when old enough washed dishes and bussed tables in restaurants. Whilst working in various New York restaurant establishments Thomas learnt the finer points of cooking and running a successful restaurant in the hope of one day owning his own.
Thomas moved to Hawaii in 1984 and worked day and night at local restaurants to save enough to start his own restaurant. In 1987 Thomas' dream became a reality when he and partners opened Salerno's a popular Italian restaurant in McCully with a steady flow of customers. With a taste of success Thomas sold his share in the business in 1989 and opened his own restaurant in Kailua. He called the restaurant Assaggio and today he has 5 award winning locations throughout Oahu.
Come dine with us!
CONTACT INFORMATION
HOURS
MON: 11:00 am – 2:30 pm & 5:00–9:30 pm
TUE: 11:00 am – 2:30 pm & 5:00–9:30 pm
WED: 11:00 am – 2:30 pm & 5:00–9:30 pm
THU: 11:00 am – 2:30 pm & 5:00–9:30 pm
FRI: 11:00 am – 2:30 pm & 5:00–10:00 pm
SAT: 5:00–10:00 pm
SUN: 5:00–9:30 pm
CENTER LOCATION
SOCIAL
VISIT OUR WEBSITE
MORE MERCHANTS TO EXPLORE!