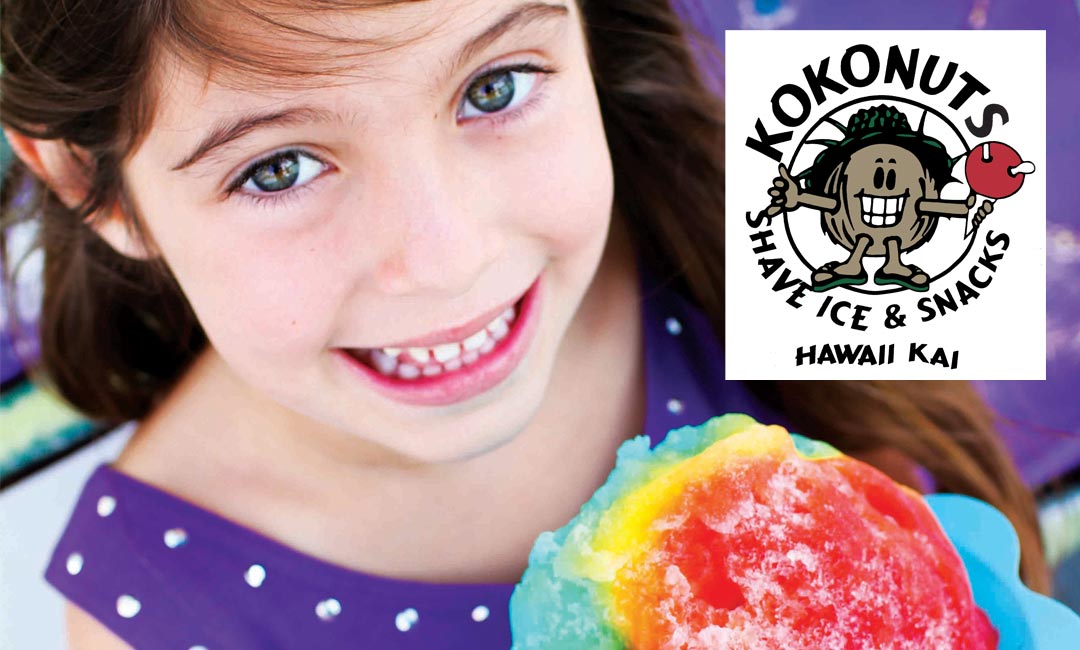 About Kokonuts Shave Ice & Snacks
At Kokonuts, we serve Shave Ice, Ice Cream, Cold Drinks, Bubble Drinks, Candy, Acai Bowls, Pitaya Bowls, Hot Dogs, Crepes, assorted snacks and store t-shirts.
CONTACT INFORMATION
HOURS
Open every day throughout the year!
CENTER LOCATION
SOCIAL
VISIT OUR WEBSITE
MORE MERCHANTS TO EXPLORE!