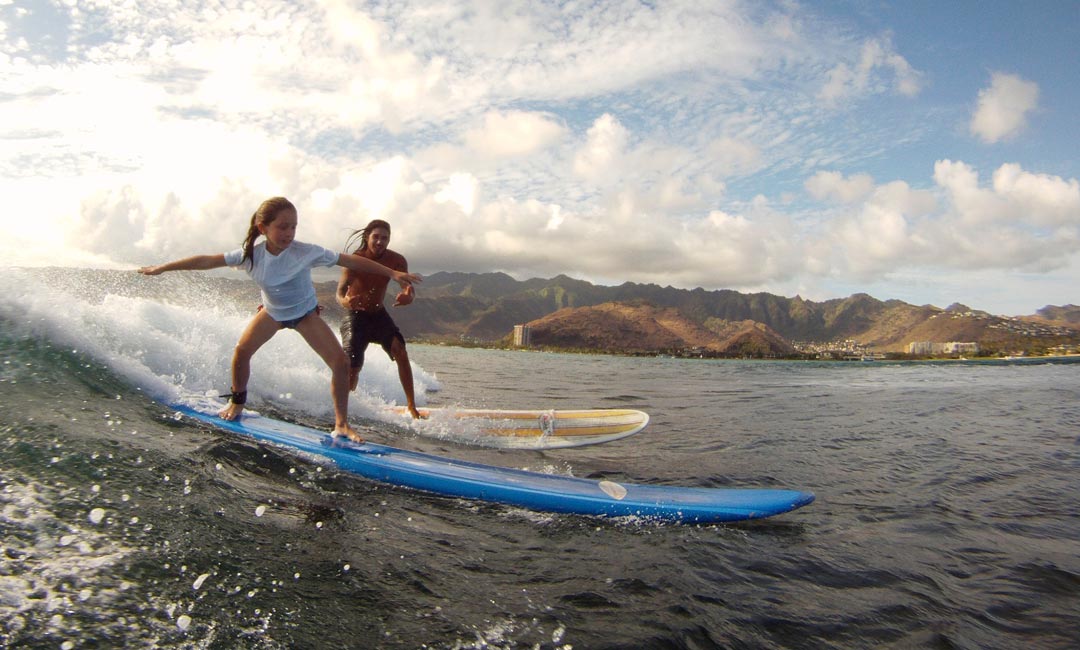 About Hawaiian Surf Adventures
Our exclusive location at Koko Marina Center gives you access to a secluded bay for your un-crowded adventures, rather than the aggressive crowds of Waikiki. Whether you're Surfing, Stand Up Paddling (SUP), cruising on our Navy Seals Special Forces Adventure Boat or enjoying an amazing Hawaiian Double-hull Canoe Tour, you'll be the one smiling.
When Surfing, there's no carrying a heavy surfboard for blocks to get to the beach and no crowd arguing over who owns the next wave…you'll get to your waves via boat ride!
When Standup Paddling (SUP), you'll launch from an uncrowded shoreline to learn SUP skills and enjoy a tour of Maunalua Bay! We also offer SUP rentals!
Our Double-Hull Canoe Lesson/Tour is one-of-a-kind here on Oahu. You'll learn skills to paddle canoe, along with facts about Hawaii geography, language, culture and history. This is a 5-star tour!
So, experience the beauty of East Oahu and enjoy some fun under the sun with Hawaiian Surf Adventures!
MORE MERCHANTS TO EXPLORE!