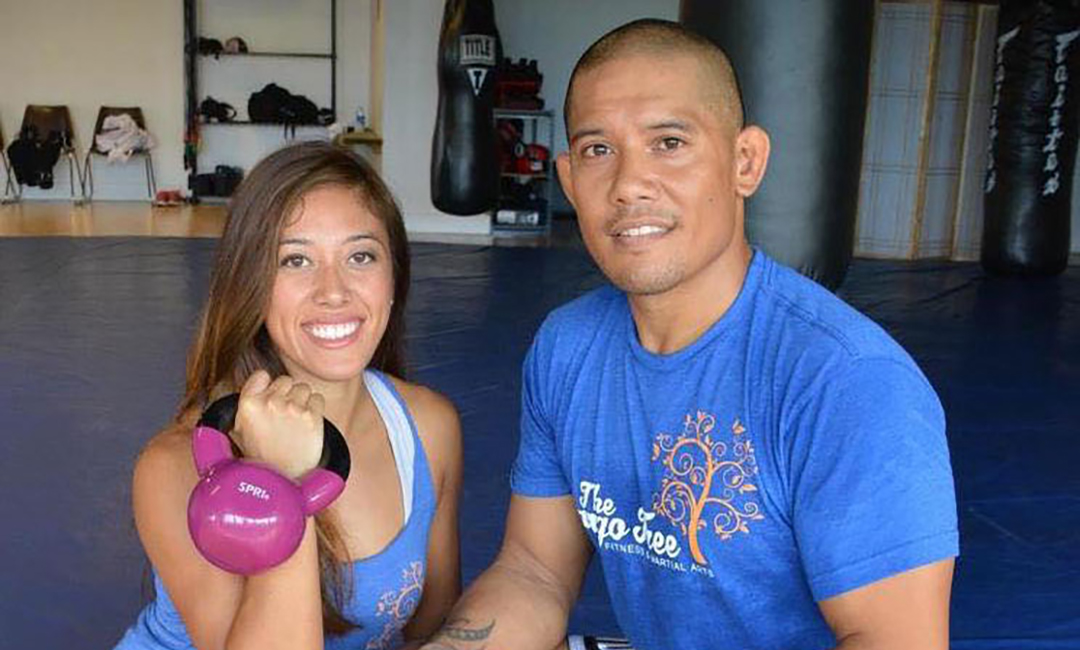 About Mango Tree Fitness and Muay Thai
Coming Soon to Koko Marina Center!
Our mission at the Mango Tree Fitness and Muay Thai is to inspire health, fitness and longevity while pushing our members towards the best version of themselves. We offer a family friendly environment with professionally trained coaches in the fields of martial arts, women's specific fitness, personal fitness coaching and nutrition. All Mango Tree coaches, in house or online, are dedicated, passionate and experienced. We promise to uphold the highest standard of knowledge in authentic Muay Thai and fitness with the intent of developing a community that is humble, devoted, and encouraging.
We have been "The Best Muay Thai and Fitness Academy in Honolulu" since 2018. We are the only full time muay thai academy in Hawaii. We offer authentic muay thai classes to all levels ages 6 and up. We also offer personal nutrition coaching, strength, bagwork conditioning and HIIT classes. Book your introductory class today at: https://www.themangotreehawaii.com/contact
RICH DELOS REYES : Founder, Co-Owner, and Head Coach
A heavy question was asked of me a few months back. As heavy as it was, I had an immediate answer. Someone asked, "What is your legacy?" I said, "My students". Back in 2001, I was one of the very few coaches in CT that actually trained pure Muay Thai. I loved it, I trained it, I fought and I shared it. In CT, I had the honor of starting some amazing martial artists on their path in Muay Thai. Since leaving Connecticut these students have grown to travel, fight and teach students and develop champions of their own. I read of their successes every single day and we talk more often than not. I see the success and know the underlying impact these coaches have made on the lives of their students. At a time and place where Muay Thai was nothing but a fantasy martial art on video games and vhs tapes, I'm always proud to have played my part in sharing my passion for the martial arts with the future generations.
BERNICE DELOS REYES : Co-Owner and Head Coach in Fitness and Nutrition
My passion for fitness and health started as a young girl. I was always involved in team sports from third grade all the way to college. I played on the basketball team every year after that until my first year in college on the intramural team. I was on the flag-football team in my 8th grade year and on the soccer team for a year in elementary school. I was also on the tennis and softball teams in high school. I went into nursing school for college, although overtime knew that there was more out there for me. As I started to make fitness my career choice, I left nursing school and became a full-time personal trainer at a corporate gym to continue developing and pursuing my passion to help others attain their health and fitness goals. I competed in multiple NPC bodybuilding bikini division competitions, Spartan Races, triathlons, and half and full marathons. It soon became my dream to one day open my own gym. I left California in 2012 to attend Dietetics School at the University of Hawaii at Manoa, while working as a performance coach at a corporate gym. I graduated in May of 2016. Soon after moving from the San Francisco Bay Area in California in 2012, I met Rich. Little did we know that our dreams aligned and would come true. We became co-owners of The Mango Tree Fitness and Martial Art in Hawaii! (established in Hawaii in 2016). Life's an awesome adventure! LIVE IT!
Bachelor of Science in Food Science and Human Nutrition – Dietetics from the University of Hawaii at Manoa
Nutritional Sciences Graduate Student C/O 2023 University of Hawaii
DotFit Ambassador and Sponsored Athlete
NASM Personal Trainer
200-RYT Yoga teacher
TRX Certified Trainer, TRX Yoga
Buti Yoga and Buti Bands certified
MORE MERCHANTS TO EXPLORE!