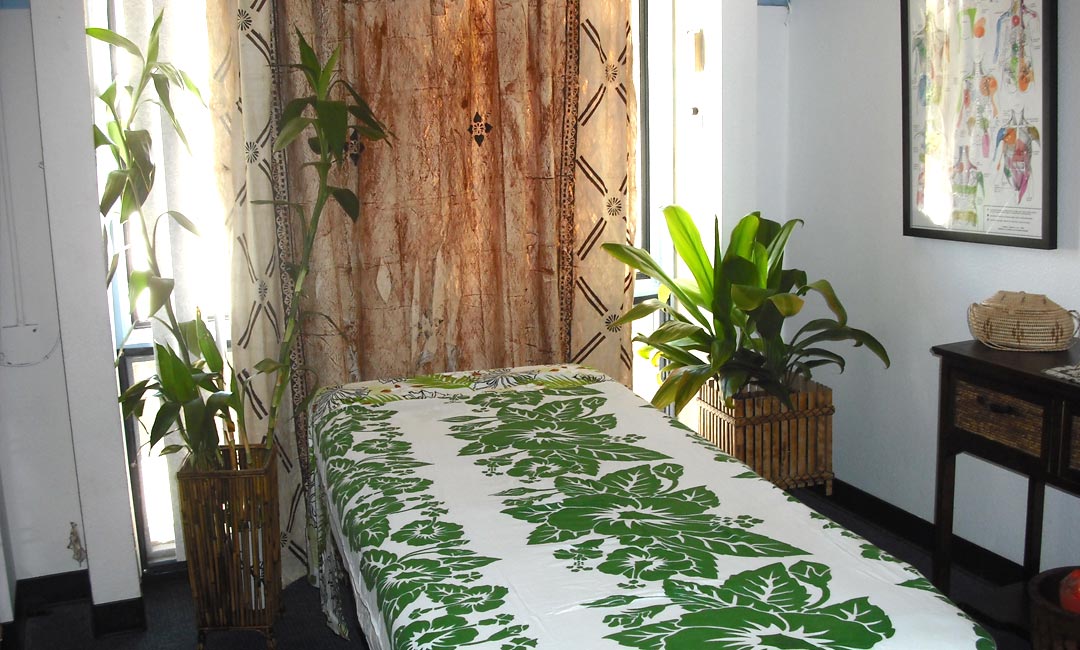 About Active Sports Massage
Come experience our Authentic Polynesian way of healing and hospitality from Samoa, Fiji and Hawaii offering both athletic and nonathletic massage.
Active Sports Massage provides deep tissue, sports, Swedish massage and much more. Experience deep relaxation and improved mood with our Polynesian style; more than just a career, massage therapy is what we love to do. Helping people thrive every day while making stress melt away is as meaningful to us as it is for our clients. In short, we help those who live in Hawaii relax and rejuvenate.
We are athletes and sports minded people just like you, so we understand your needs. And we understand the impact your chosen sport has on your body. Chances are that we\'ve had the same back pain or calf issues that you have!
CONTACT INFORMATION
HOURS
MON: 9:00 am - 6:00 pm
TUE: 8:00 am - 1:00 pm
WED: 9:00 am - 6:00 pm
THU: 8:00 am - 3:00 pm
FRI: 10:00 am - 6:00 pm
SAT: 10:00 am - 6:00 pm
SUN: CLOSED
We closed on the following holidays in 2020:
Memorial Day - May 27
Independence Day - July 4th
Labor Day - September 2
Thanksgiving Day - November 28
Christmas Eve - December 24 - Open 8am to 12pm
CENTER LOCATION
SOCIAL
VISIT OUR WEBSITE
MORE MERCHANTS TO EXPLORE!