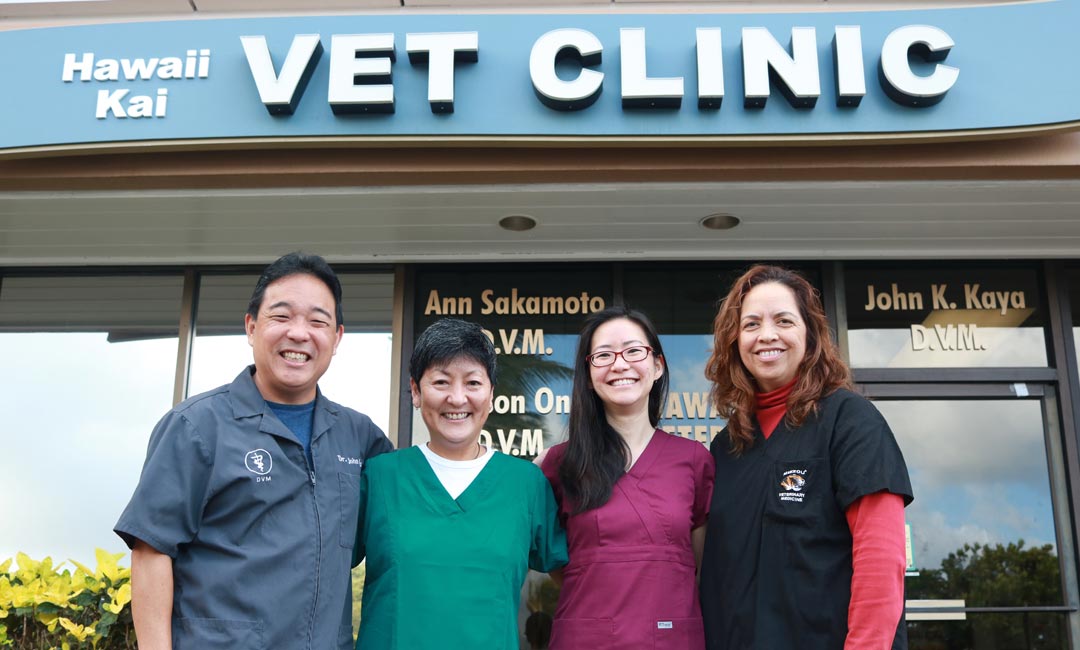 About Hawaii Kai Veterinary Clinic
Hawaii Kai Veterinary Clinic is more than just a veterinary team.
We are driven by compassion, and dedicated to serve the cherished human-animal bond. It is our commitment to provide the highest standard of customer service and patient care in the hopes of achieving the most fulfilling life with your companion.
Our team consists of well-educated veterinarians- Dr. John Kaya, Dr. Ann Sakamoto, Dr. Allison Ong, and Dr. Leianne Lee Loy- honed with years of clinical experience and armed with the latest technological advancements. Our licensed technicians and veterinary assistants comprise the vast majority of our staff who dedicate their lives to animal care.
We demonstrate integrity and honesty in a fast growing, evolving field through continued education and community outreach, attempting to meet the diverse needs of both client and patient.
CONTACT INFORMATION
HOURS
MON - FRI: 7am - 6pm
SAT: 8am - 5pm
SUN: 9am - 4pm
(CLOSED FOR LUNCH 1-2PM DAILY)
CENTER LOCATION
SOCIAL
VISIT OUR WEBSITE
MORE MERCHANTS TO EXPLORE!