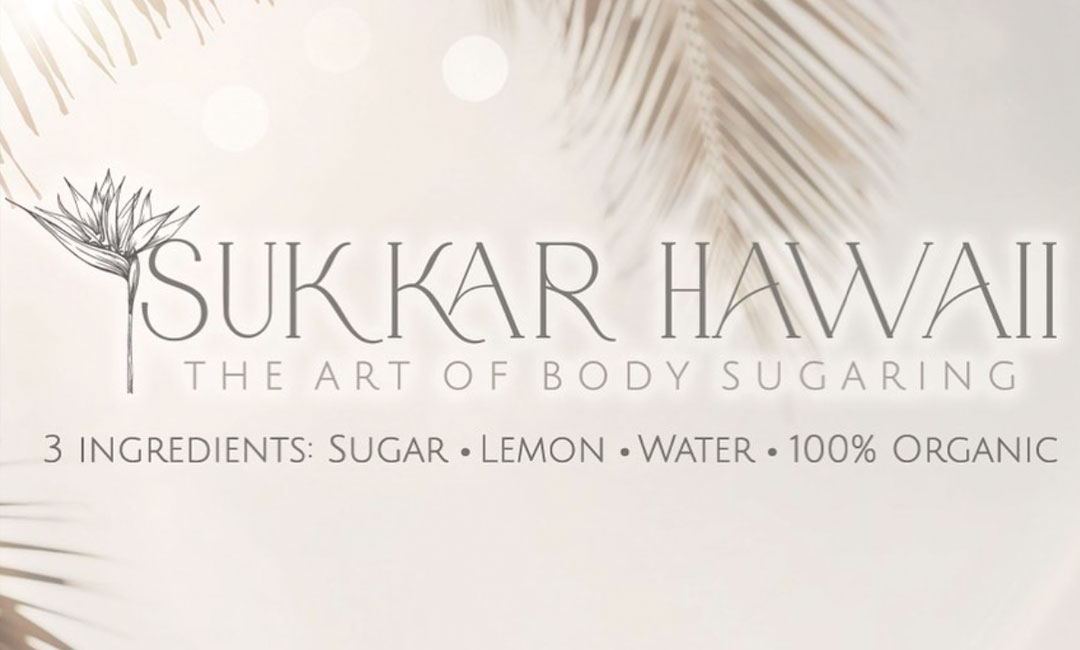 Sukkar Hawaii: The Art of Body Sugaring
Sukkar (sugar) Hawaii is a full body hair removal studio offering an advance form of hair removal using only 3 organic ingredients: Sugar + Lemon + Water. 
Since sugar is water soluble it will never stick to your live hair. During the hair removal process it will exfoliate and remove the dead skin cells, lighten, and brighten, the skin while removing the hair shaft completely from root to tip.
By committing to sugaring as your form of hair removal including consistent exfoliating, moisturizing and hydrating your skin, you will see superior benefits with great results after just a few treatments!
*A Licensed Esthetician
*Certified Advanced Body Sugar Specialist
Call now to schedule your appointment!
MORE MERCHANTS TO EXPLORE!