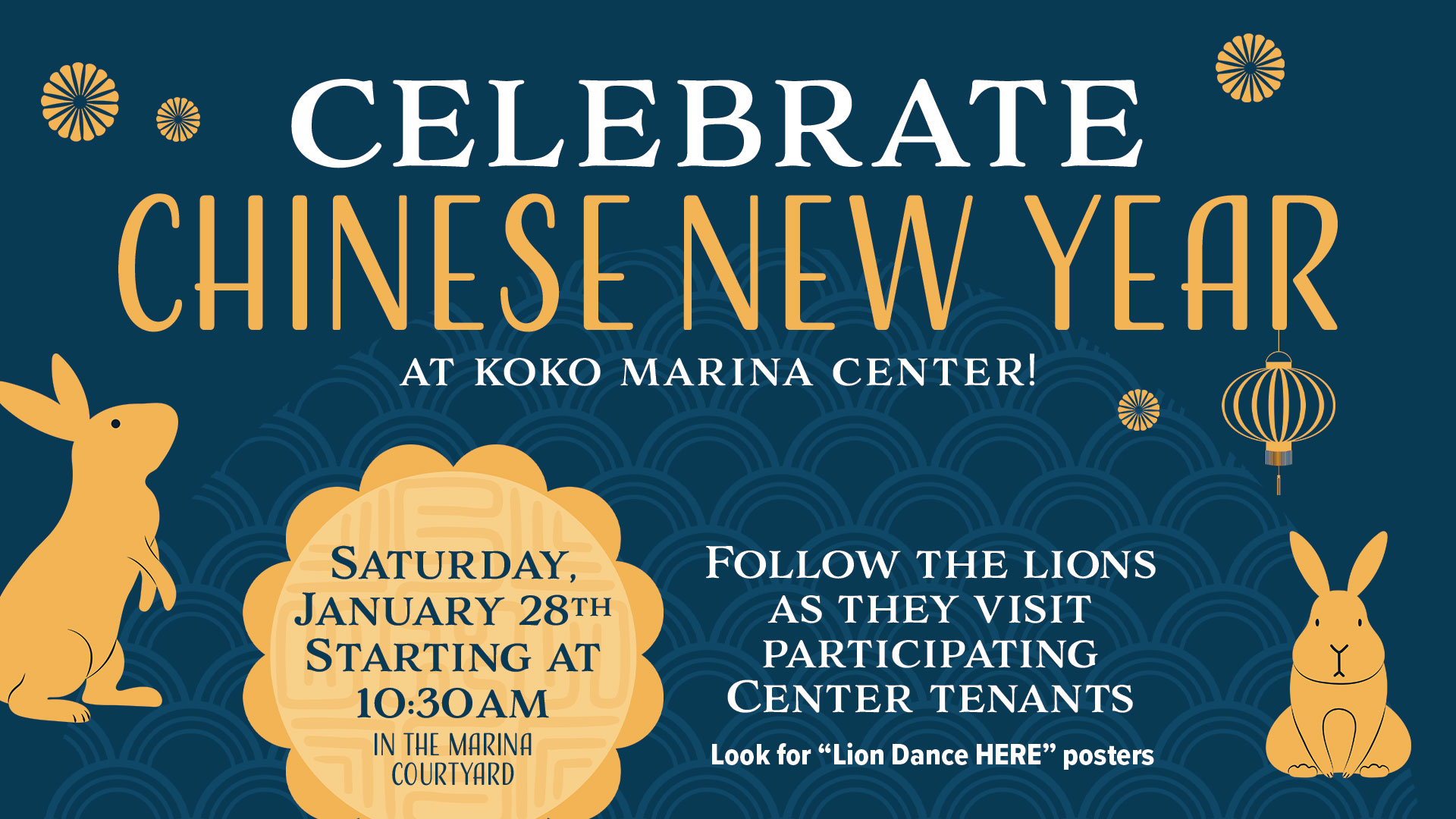 Chinese New Year Lion Dance
Saturday,
 

January 28th
Starting at 10:30am in the Marina Courtyard

Get your Chinese New Year fortune beautifully written by master calligrapher Ina Chang from 10:30 am – 12:30 pm.

Watch a demonstration by Gee Yung Martial Arts at 11 am.

The newly crowned 73rd Narcissus Court will make an appearance at 12:30 pm with a presentation about Chinese culture and photo opportunities.

Follow the lions from Gee Yung Martial Arts as they visit participating Koko Marina Center tenants. Look for "Lion Dance HERE" posters in merchant windows around the Center.
Participating Tenants:
24 Hour Fitness
Balanced Brain
Brianna Nails
Cookie's Clothing Co.
Fatboy's
Greek Marina
Hana'Paa Market
Hapa Heaven Salon & Spa
Harbor Village Cuisine
Hawaii Kai Veterinary Clinic
Hollywood Nails
Koko Marina Consolidated Theatre
Local Motion
Loco Moco Drive Inn
Mikinola
Red Light & Beyond
Starbucks
Teddy's Bigger Burgers
Walgreens
Yoga & Art
Zippy's Restaurant
Check back for more participating tenants. For more information call 808-295-7197.
Mahalo!